Elantra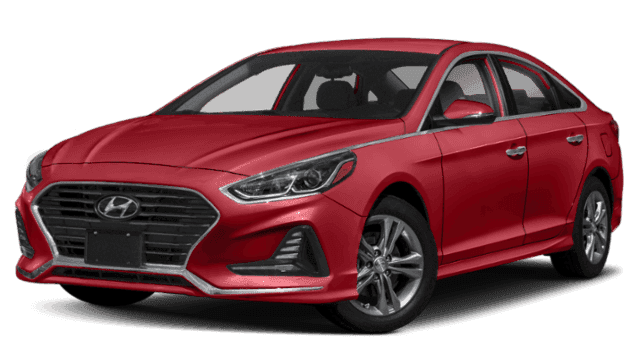 Sonata
2019 Hyundai Elantra vs. 2019 Hyundai Sonata
29 mpg city/38 mpg highway
26 mpg city/35 mpg highway
Are you in Sparks, Fernley, or Carson City and looking for a new affordable, reliable sedan? Then take a look at what Hyundai has to offer, with Lithia Hyundai of Reno's comparison between the 2019 Hyundai Elantra vs. Sonata. Both models are extremely affordable, come equipped with a suite of standard comfort and technology features, and drivers can really appreciate the excellent mileage ratings as well. Compare these two models below, check out our available Elantra and Sonata inventories, and then come to our Reno dealership to get hands-on experience with either vehicle!
Hyundai Elantra vs. Sonata: Starting Price
When you're looking at Hyundai sedans, both the Sonata and Elantra offer plenty of benefits to drivers, including very affordable pricing. For those who are especially budget-conscious, you may set your eyes on the Elantra, which comes in at over $5,000 cheaper! See where each model's pricing starts, including different trims:
2019 Hyundai Elantra SE: Starting MSRP from $17,200
2019 Hyundai Elantra Limited: Starting MSRP from $22,700
2019 Hyundai Sonata SE: Starting MSRP from $22,500
2019 Hyundai Sonata Limited 2.0T: Starting MSRP from $32,100
Elantra vs. Sonata: Performance Specs
While each of these vehicles is affordable, that doesn't mean they don't come equipped with impressive performance specs. Discover the engine, transmission, and fuel economy of each of these vehicles below:
Engine: The cheaper model, the Elantra, comes equipped with a 2.0L 147-hp I4 engine that delivers 132 lb-ft of torque. For the Sonata, Hyundai has outfitted the vehicle with a bit more power thanks to a 2.0L 185-hp I4 engine that produces 178 lb-ft of torque.
Transmissions: Each model is stocked with a six-speed automatic transmission.
MPG Ratings: Whether you choose the Elantra or Sonata, you're getting a Hyundai sedan with impressive fuel economy ratings. The Elantra earned an EPA-estimated 29/38 MPG (city/highway) rating, while the Sonata gets an EPA-estimated 26/35 MPG (city/highway) rating.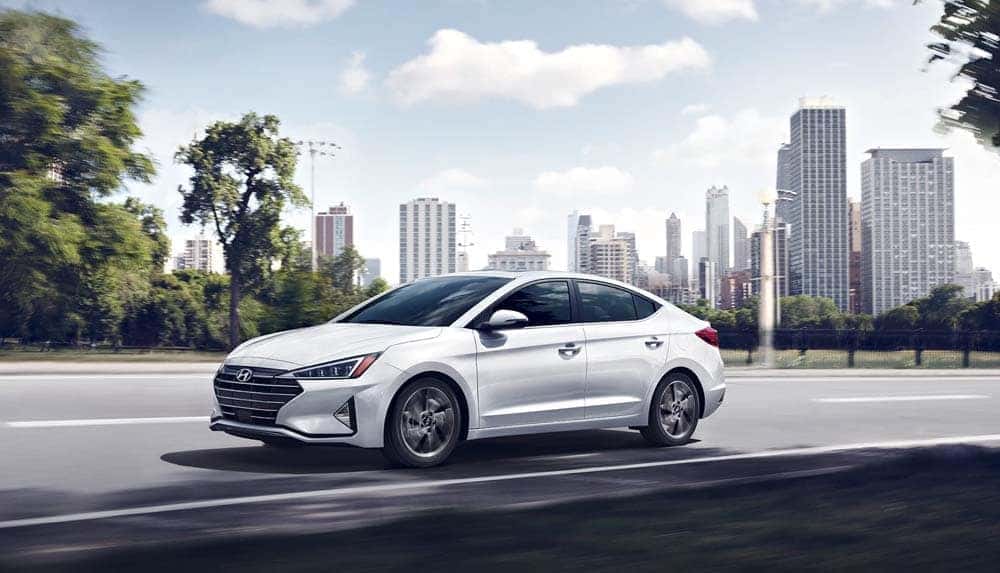 Elantra vs. Sonata: Interior Space & Features
In terms of interior space, the Hyundai Sonata delivers more room for your passengers. In the Elantra, you get 110.2 cubic feet of interior volume, while the Sonata allows for 122.4 cubic feet. Both vehicles highlight a fair amount of comparable interior features, but the Sonata offers a bit more:
2019 Hyundai Elantra: The Elantra comes equipped with an interior featuring a six-speaker audio system, 5-inch touchscreen system, split-folding rear seat, Bluetooth®-capable phone system, premium cloth seating, and rearview camera.
2019 Hyundai Sonata: The Hyundai Sonata, on the other hand, has all of the above features and more, including a 7-inch color touchscreen display, blind spot detection system, metal grain interior accents, and Apple CarPlay® and Android Auto™.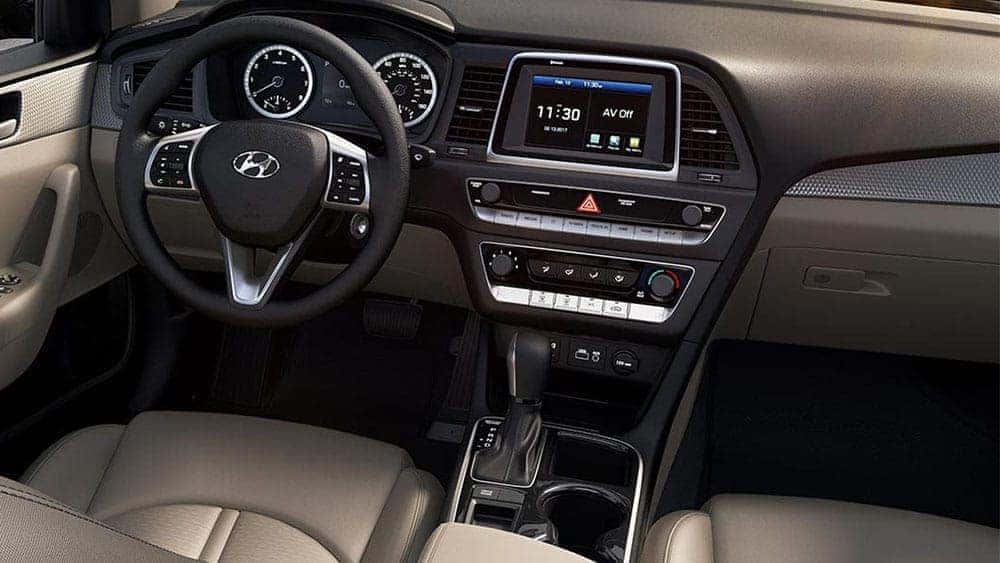 Get Up Close and Personal with the Elantra & Sonata at Lithia Hyundai of Reno!
Have you decided which model is best for you? Take a look at our Elantra and Sonata inventories, and then contact us to get behind the wheel of either model. Schedule a test drive at our Reno dealership today. We're located just a short drive from Fallon, and have many new and used Hyundai models to choose from.