Elantra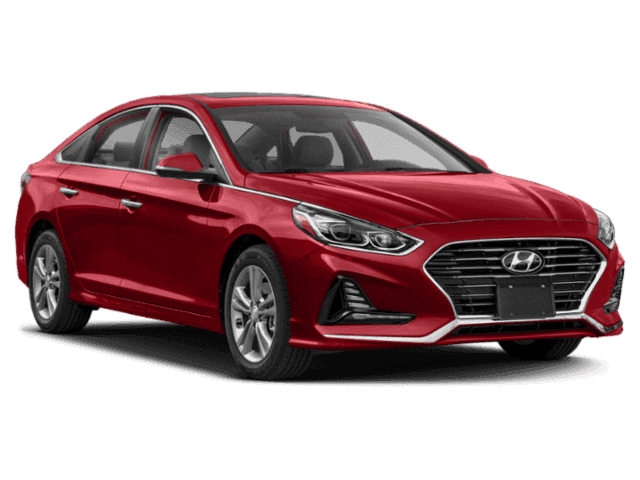 Sonata
2020 Hyundai Elantra vs. 2020 Hyundai Sonata
If you're looking for a new sedan for your Sparks commute, you may be comparing the Hyundai Elantra vs Sonata along with many other Reno drivers. Both the Sonata and Elantra are dependable sedans that are easy to drive and offer excellent interior commodities. At Lithia Hyundai of Reno, we've compiled the differences between the 2020 Hyundai Elantra vs. the 2020 Hyundai Sonata so you can compare the Sonata to the Elantra and vice versa. To begin, both models are extremely affordable and come equipped with a suite of standard comfort and technology features. Drivers who are looking to save on gas will also appreciate their fuel economy eatings. Compare the Hyundai Elantra vs Sonata with Lithia Hyundai of Reno below, then browse our available Sonata or Elantra inventories. When you're ready for a test drive, contact us  to get hands-on experience with the Sonata or the Elantra!
Hyundai Elantra vs. Sonata: Starting Price
When you're shopping for a new vehicle, the first thing you need to consider is your budget. The Sonata and Elantra price are perfect for drivers who are looking to save on their monthly payments. While both models come with affordable starting prices, you'll save more with the Hyundai Elantra. However if you're looking for more standard features for the Sonata vs Elantra price, you'll be more satisfied with the Sonata over the Elantra. Find the Sonata vs. Elantra price points for each model's base trim below:
2020 Hyundai Elantra SE: Starting MSRP from $17,700
2020 Hyundai Sonata SE: Starting MSRP from $23,400
When you compare the Sonata to the Elantra on price, you'll see that the Elantra offers over $5,000 in savings on its base trim level. If you need a sedan that will get you to and from the store or work, then the Elantra will do the job and save you some money along the way. However if you have a longer commute or take long trips regularly, then the extra amenities offered in the Sonata may be worth the increase in price.
Elantra vs. Sonata: Performance Specs
While both the Sonata and Elantra have low, driver friendly pricing, but that doesn't mean they don't come equipped with impressive performance specs. Discover the engine, transmission, and Sonata vs. Elantra MPG fuel efficiency differences below:
Engine: The cheaper model, the Elantra, comes equipped with a 2.0L 147-hp I4 engine that delivers 132 lb-ft of torque. For the Sonata, Hyundai has outfitted the vehicle with a bit more power thanks to a 2.4L 191-hp I4 engine that produces 182 lb-ft of torque.
Transmissions: The Sonata is equipped with a eight-speed automatic transmission, while the Elantra has a six-speed automatic transmission.
Sonata vs. Elantra MPG Ratings: Whether you choose the Elantra or Sonata, you're getting a Hyundai sedan with impressive fuel economy ratings. The Elantra earned an EPA-estimated combined fuel rating of 33 mpg, while the Sonata is projected to receive an EPA-estimated combined fuel economy of 31 mpg.
How will the Elantra hybrid vs. Sonata hybrid matchup when it comes to fuel efficiency? Hyundai has not announced the specifics of the Sonata Hybrid or the Hyundai Elantra hybrid price, but you can expect it to receive a significant boost in fuel economy and innovative eco interior features in both models.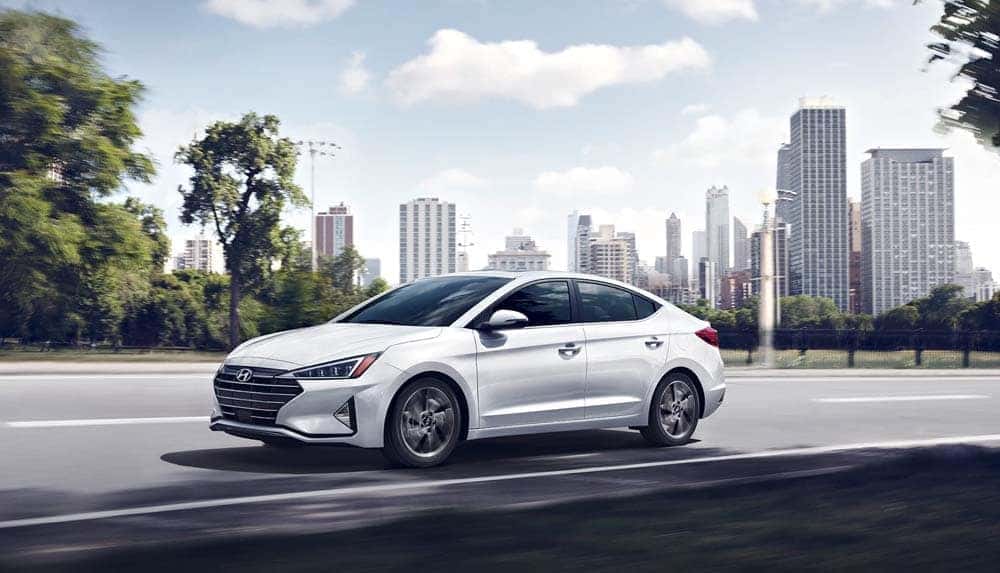 Elantra vs. Sonata: Interior Space & Features
In terms of interior space for the Elantra vs the Sonata, the Hyundai Sonata delivers more room for your passengers. In the Elantra, you get 110.2 cubic feet of interior volume, while the Sonata allows for 122.4 cubic feet. Both vehicles highlight a fair amount of comparable interior features, but the Sonata offers a bit more:
2020 Hyundai Elantra: The Elantra comes equipped with an interior featuring a six-speaker audio system, 5-inch touchscreen system, split-folding rear seat, Bluetooth®-capable phone system, premium cloth seating, and rearview camera.
2020 Hyundai Sonata: The Hyundai Sonata, on the other hand, has all of the above features and more, including a 7-inch color touchscreen display, blind spot detection system, metal grain interior accents, and Apple CarPlay® and Android Auto™. It also comes with a suite of safety features.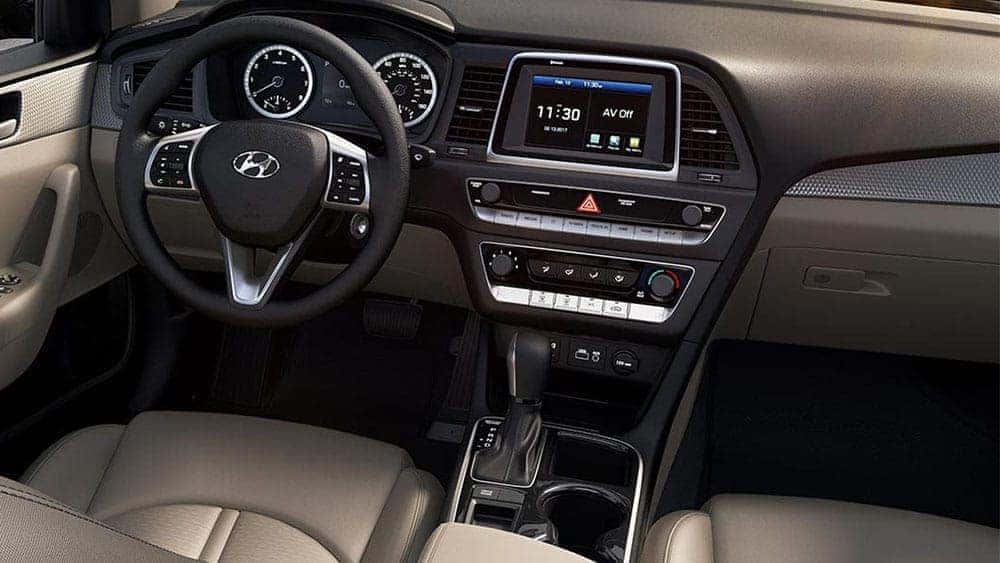 Get Up Close and Personal with the Elantra & Sonata at Lithia Hyundai of Reno!
Have you decided whether the Sonata or Elantra model is best for you? Compare our Sonata and Elantra inventories, and then read about the Hyundai Sonata fuel efficiency ratings. When you're ready schedule a test drive at our Reno dealership today to see how the Hyundai Elantra vs Sonata compare in person. We're located just a short drive from Fallon, and have many new and used Hyundai models to choose from.